"We are making photographs to understand what our lives mean to us."
- Ralph Hattersly
NEW! Add a Super 8 film to any session
I'll bring my little Super 8 camera along to our session, and you'll get a ton of beautiful photos AND the coolest digital keepsake you could possibly have, a short film on actual film. These are 2-3 minutes of pure goodness, and they're super fun to make (for me and for you!). Ask me about a Super 8 film as an add-on when you book!
Starting at $100
Help me build my portfolio!
Currently offering discounted rates on the following types of projects:
- Elopements
- Small business branding
- Product photography
- Model tests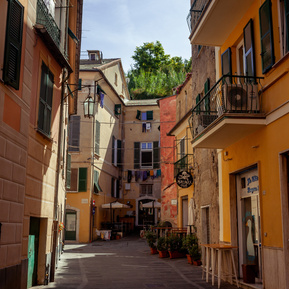 Location bucket list:
Western Kansas, Colorado, Utah, California, Alaska, Wyoming, Arizona, Montana, Italy, Iceland, Jordan, Mexico, Greece, Denmark, Turkey, Ireland, Kenya
Editorial projects

Corporate + large group headshots
Small business branding (2-10 people)
Extended family & friend group portraits
All-day & multi-day projects
Within 1-2 weeks from your session, you'll receive a full gallery of edited digital photos and scanned versions of your Polaroids. You'll be able to download your favorite photos in high-resolution.
After you've received your gallery, you can request minor editing changes or retouching and order professional prints and other products. You'll receive your original Polaroids in the mail shortly after your session!

Why do I have to pay a retainer?
Your 25% nonrefundable retainer confirms that your session date and time are 100% yours and no one else's! This retainer is subtracted from your session fee, and your remaining balance is due on the day of your session.
Can you travel to me for my session?
Yes! Please! I love traveling, and it's so much fun to shoot in new locations. Sessions booked at locations 50 miles or more outside of Kansas City must be at least 1 hour long and will incur travel fees according to IRS standards.
How many photos will I get?
You'll receive a full gallery of up to 100 edited images depending on the duration of your session. You'll be able to download a certain number of those photos for free according to your price package, and additional photo downloads are $25 each, automatically added to your cart and purchased along with any prints or products.
Can I purchase prints?
Absolutely! You can purchase a la carte prints and products directly from your gallery. You'll receive a print release when you receive your gallery, so you don't have to purchase prints from me, but I can guarantee the finest quality professional printing + tiered pricing for traditional print sizes, like 4x6, 5x7, 8x10, 11x14, etc. I cannot guarantee quality should you print your photos elsewhere. I do strongly advise against printing at quick-service printers, like CVS, Wal-Mart, or Walgreens.
Bonus: traditionally-sized prints ordered through your gallery are made locally!
Can you retouch my photos?
All images in your gallery will be edited for lighting & color. Minor retouching (hair flyaways, blemish removal if requested, etc.) is available for no additional cost upon request for the amount of photos included in your session fee + any additional photos you've purchased. Retouched photos are added to your gallery within 2 days after requests. I don't offer major retouching – I want to capture you as you are! If you're concerned about feeling uncomfortable in front of the camera, shoot me a message. I'll hype you up as best as I can and give you tips for feeling your best during our session!
Can I bring a friend? How many people can come to my session?
Yes, you can bring a friend or parent! Do what you need to do to feel safe, however photos will only be taken of you and any associates agreed upon in our session contract, like your partner or family members. This is to protect both of us. Family sessions are limited to immediate family only. For extended family portraits (multiple generations, aunts and uncles, cousins, etc.), please fill out the contact form below or email me for a custom quote.